Our Team
---
Our Founders
Richard Rusczyk
Art of Problem Solving was founded by Richard Rusczyk in 2003 to create interactive educational opportunities for avid math students. Richard is the author or a co-author of 7 AoPS textbooks and a past Director of the USA Mathematical Talent Search. He was a participant in National MATHCOUNTS, a three-time participant in the Math Olympiad Summer Program, and a USA Mathematical Olympiad winner (1989). He received the World Federation of National Mathematics Competitions Paul Erdös Award in 2014. He graduated from Princeton University in 1993, and worked as a bond trader for D.E. Shaw & Company for four years. AoPS marks Richard's return to his vocation - educating motivated students.
Glen Dawson
In 2014, Glen founded a learning center in Morrisville, North Carolina, that two years later became the first AoPS Academy campus. Glen served as the National Director of AoPS Academy until his retirement in 2019. He has experience as a college math professor, statistician, and expert SAS programmer. He has been a professional math tutor for many years, and specializes in training academically-advanced and high-performing math students. Glen is a graduate of Duke University and holds a graduate degree in statistics from Boston University.
David Patrick
Dave joined AoPS in 2004. He is the author or a co-author of 4 AoPS textbooks. Dave earned the sole perfect score on the American High School Mathematics Examination (AHSME) in 1988 and was a USA Mathematical Olympiad winner that year. He attended the Research Science Institute (RSI) in 1987, and the Math Olympiad Summer Program in 1988, where he first met fellow student Richard Rusczyk. He also finished in the top 10 on the Putnam exam in 1991. Dave graduated from Carnegie Mellon in 1992 with a BS in Mathematics/Computer Science and an MS in Mathematics. He went on to earn his Ph.D. in mathematics from MIT in 1997. He was an acting Assistant Professor at the University of Washington from 1997 to 2001. Dave is originally from Western New York and is an alumnus of the SUNY Buffalo Gifted Math Program.
---
Directors
Interested in joining our team? Click here to learn more!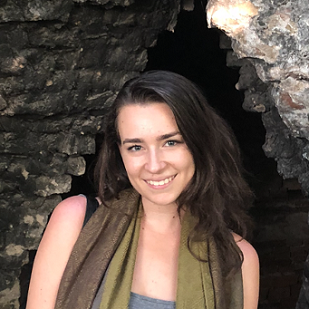 Ellen Kulinsky Campus Director
Ellen is the Campus Director for AoPS Academy Pleasanton. During her time with the company, she has worked at several other AoPS Academy locations throughout California. Ellen grew up in a mathematical family, where she was introduced to AoPS textbooks at a young age, and spent her school years competing in and training her fellow students for contests like MATHCOUNTS and the AMCs. Ellen earned her BS in applied math from UC Berkeley and has taught at math circles in the Bay Area and beyond. Her passion for working with young learners also drove her to conduct research in mathematical cognition, focusing on how to help students understand fractions. When Ellen isn't teaching, she loves comedy, live music, and traveling the world.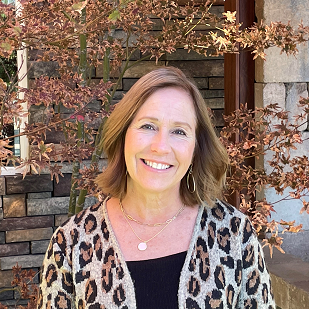 Lisa Doherty Associate Director
Lisa is an Associate Director for the AoPS Academy Pleasanton. A native of the Chicago area, she is happy to be in the Bay Area and continuing her passion for working with and educating young enthusiastic learners. Lisa earned her bachelor's degree in Elementary Education at Northern Illinois University. Before joining AoPS in 2022, she worked with middle school students teaching language arts, literature, and social studies. Lisa's philosophy is that all children are unique and have something special to bring to their education. She brings a positive attitude and high expectations to her classroom. In 2015-2016, Lisa was named "Outstanding Catholic School Educator of the Year." When Lisa is not teaching, she enjoys spending time with her family, the outdoors, cooking, and gardening.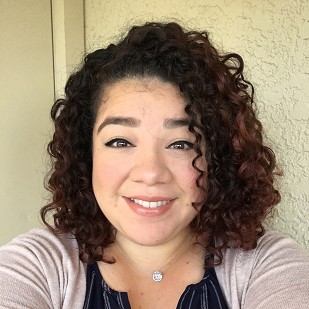 Nicole Irias Associate Director
At an early age Nicole acquired a passion for learning, sharing, and teaching. As a biochemistry student at CSU Chico, she teamed up with her professor and developed a new experimentation method. This new method was published and used in the California College system. After completing a bachelor's degree in biochemistry, she continued her education at CSU East Bay earning a master's degree in chemistry. Her passion for teaching grew as she became a teaching assistant and provided instruction in the laboratory component for general chemistry courses. In parallel, she began teaching with the Sylvan Learning Center, providing beginning reading, language arts, math, and science instruction for K-12 students. Nicole has continued her passion in education for nine years as an elementary to college level teacher. She is extremely thoughtful, passionate and innovative about educating the next generation. In her spare time Nicole enjoys spending time with her dog, Brutus, and rabbit, Norman.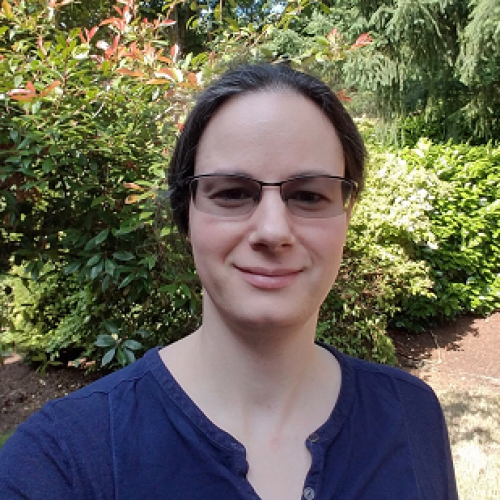 Dr. Anna Shustrova Associate Director
Anna is an Associate Director for AoPS Academy Pleasanton. She loves problem solving and can be absorbed for hours on end by a good problem. She has a PhD in math from UC San Diego and a BA in applied math from UC Berkeley. Anna has taught math at the university and community college levels, as well as tutoring high school students. She has three children and enjoys working on creative projects with them, including math and logic puzzles.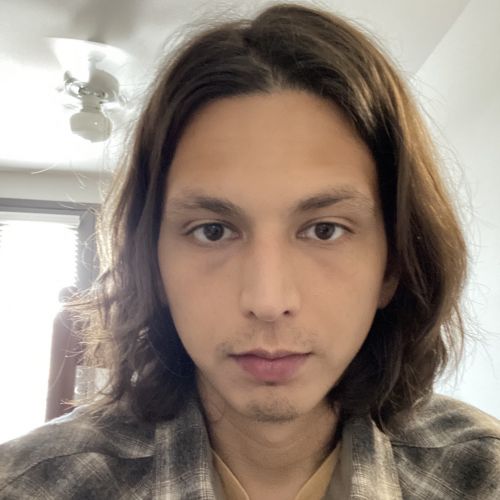 Glen McDermott Associate Director Trainee
An experienced AoPS educator from our sister campus in Texas, Glen is excited to contribute to our Pleasanton campus as our new Associate Director Trainee! Glen was born and raised in nearby S. Lake Tahoe. He graduated from the University of California, Davis, in 2015 with a bachelor's degree in mathematics. Fueled by his passion for math, he attended graduate school at both the University of California, Santa Cruz, and UT Dallas, where he taught as a graduate teaching assistant. Glen then taught computer science and math to students in grades 3-8 at the Academy of Math and Science in Tucson, Arizona. Though math can be difficult, Glen has the ability to explain mathematics in such a way that makes learning math more accessible and more exciting. In his spare time, Glen enjoys riding his bike, fishing, and bowling.
---
Office Staff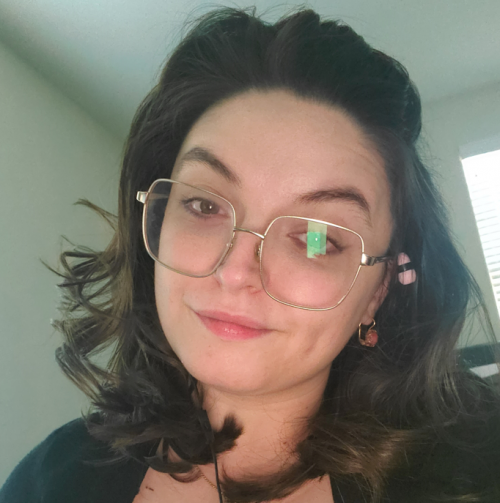 Tarra Anderson Administrative Coordinator
Tarra is the Administrative Coordinator for AoPS Academy Pleasanton. She recently moved to the US from Canada. Tarra is an avid reader, and in her spare time, she enjoys playing video games, playing sports, cooking, and baking. She enjoys working with children, and one of her childhood dreams was to be a teacher. Tarra is very eager to learn about people's customs and cultures. Traveling the world and seeing all 8 Wonders of the World are some of her bucket list items.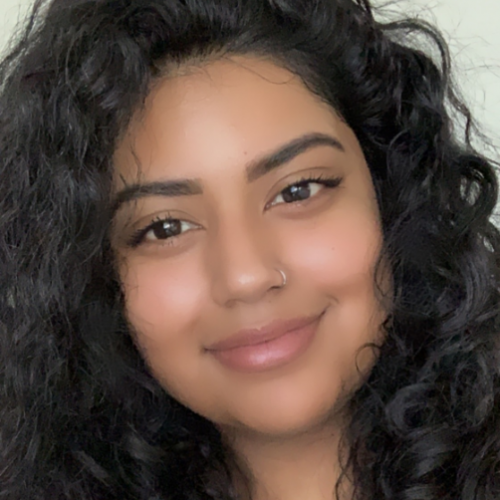 Aleska Chamorro Front Desk Associate
Aleska is a Front Desk Associate for AoPS Academy Pleasanton. She recently moved back to California after living in Washington for a couple of years. She first worked at the Bellevue campus, but now works at the Pleasanton campus. In her free time, she enjoys watching movies with her family and having spontaneous karaoke nights with her sister.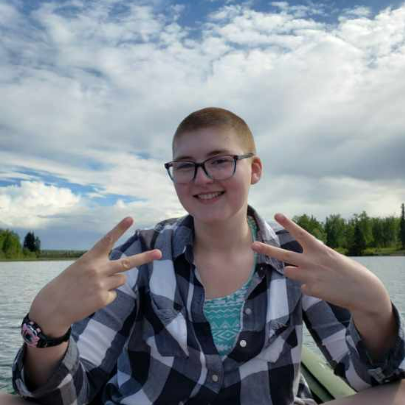 Sadie Daly Front Desk Associate
Sadie is a Front Desk Associate for AoPS Academy Pleasanton. She came to California from Alaska in 2020 after graduating from high school. She can often be found reading and enjoying archery, volleyball, and swimming. One of her biggest goals, sparked by the love of space and science, is to complete college and study extraterrestrial bodies.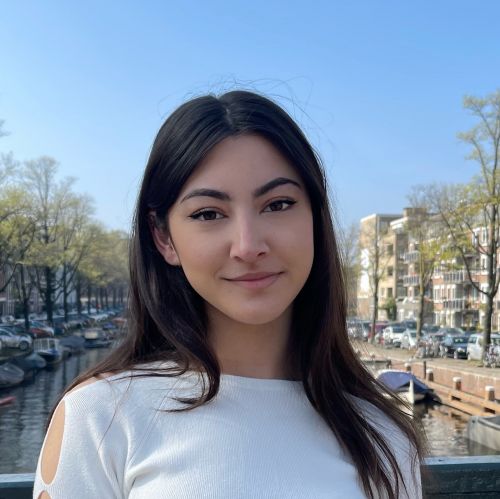 Hennah Emran Front Desk Associate
Hennah has lived in Pleasanton for most of her life. She currently attends San Jose State University where she is studying marketing and journalism. Hennah hopes to pursue a career in the media industry. She also loves to travel, having just spent a semester in Europe earlier this year. In her spare time, she enjoys going out for sushi with her friends, being at concerts, and spending time in the sun.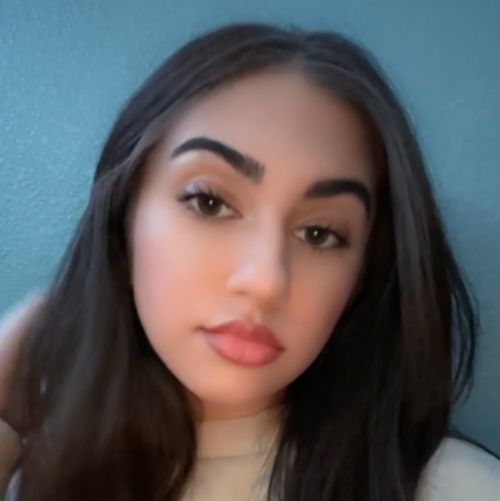 Avreet Mann Front Desk Associate
Avreet is a Front Desk Associate for AoPS Academy Pleasanton. She was born in Walnut Creek, CA. Avreet is bilingual and can fluently speak both English and Punjabi. She is a student currently attending Las Positas Community College in Livermore, CA. Avreet is currently majoring in business administration and plans on transferring to Sacramento State University after two years to obtain her bachelor's degree in accounting. Eventually, Avreet hopes to become a tax accountant. Avreet enjoys watching scary movies, playing volleyball, cleaning, painting, and spending time with her friends and family.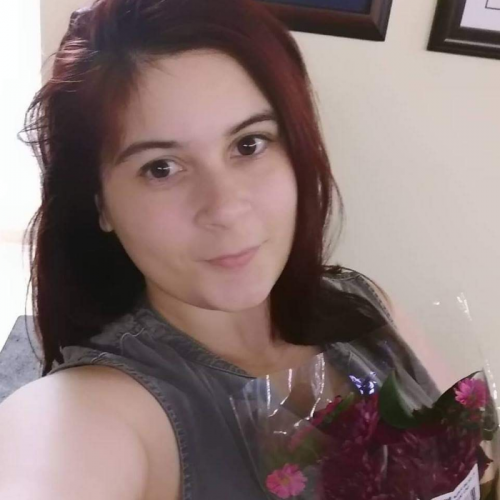 Alexandra Provencher Front Desk Associate
Alexandra is a Front Desk Associate for AoPS Academy Pleasanton. She was born and raised in Greece, and fell in love with the U.S. when she arrived here as an exchange student in 2013. Before moving to the Bay area, she lived in Washington state where she held a position as Head of Curriculum Development and English Tutor at Tacoma Community College. She's passionate about languages; she speaks Greek and English fluently, currently polishing her German and Italian, and wishes time allowed her to learn a few more! Alexandra enjoys watching movies, traveling, cooking, and baking, and gets really enthusiastic about theater popcorn and colorful balloons!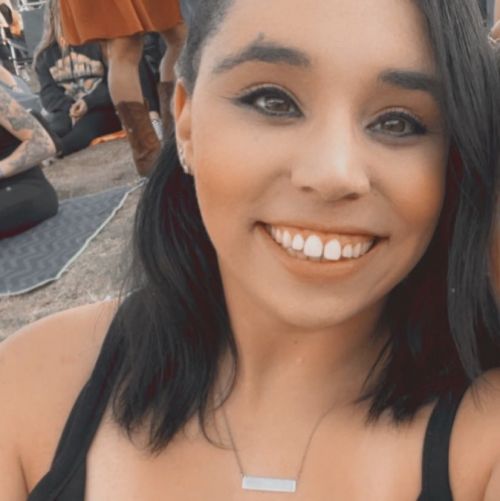 McKenna Ran Front Desk Associate
McKenna is a Front Desk Associate at AoPS Academy in Pleasanton, CA. McKenna loves all things Disney, and in her spare time you can find her either doing a puzzle or spending time with her family. McKenna loves to work with children because she loves to learn from them and see them grow into amazing people. She has worked with kids for over 10 years and has had nothing but fun. McKenna hopes to have even more fun at AoPS Academy.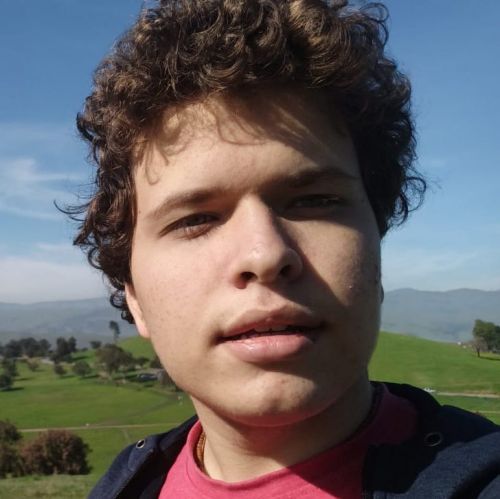 Sergey Starkov Front Desk Associate
Sergey is a Front Desk Associate at AoPS Academy in Pleasanton. He came to the USA in 2020 and has been living in Pleasanton since then. Sergey is a high school student at Foothill who enjoys learning math and science. He enjoys different cultures and languages; Sergey speaks Russian, Hindi, and English, and is currently learning Japanese. For most of his life, Sergey has lived in India and Russia and has had many new experiences while living in the USA. In his free time, Sergey loves to hang out with his friends, cook, travel, attend clubs at his school, and explore how new technologies work.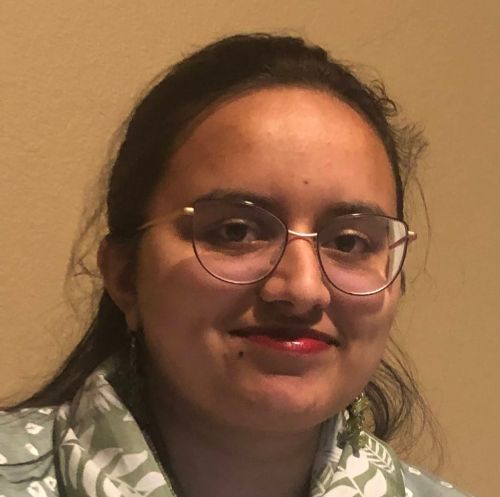 Saima Yunus Front Desk Associate
Saima is a Front Desk Associate for AoPS Academy Pleasanton. She lives in San Ramon and has lived there for most of her life. She studied computer engineering at San Jose State University, but she also has a passion for making art. When Saima isn't writing code, drawing, painting, or learning new skills, she specializes in tutoring high school and college students in mathematics, language arts, and computer science fundamentals. Outside of being a front-desk associate and tutoring, Saima enjoys drawing, painting, writing swashbuckling adventure stories with memorable characters, computer programming, cooking, eating cheese pizza, and video editing!
---
Instructors
Interested in joining our team? Click here to learn more!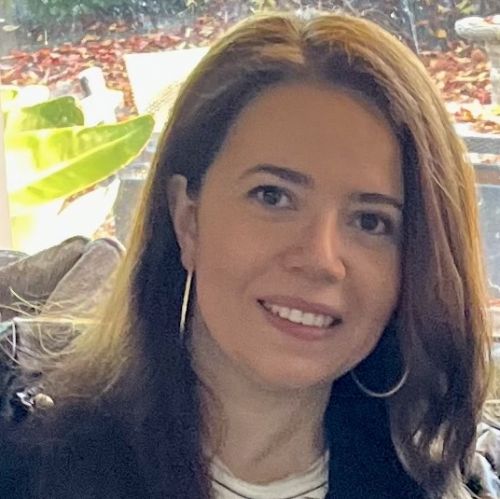 Enjy Abouelmaaty
Math and teaching are Enjy's passion; that's why she changed her career from civil engineering to become a math teacher. Enjy has worked in public and private schools, and has been enjoying this great experience. She believes that good teaching starts from a healthy learning environment that adapts to each student's needs and includes good communication between the teacher and students.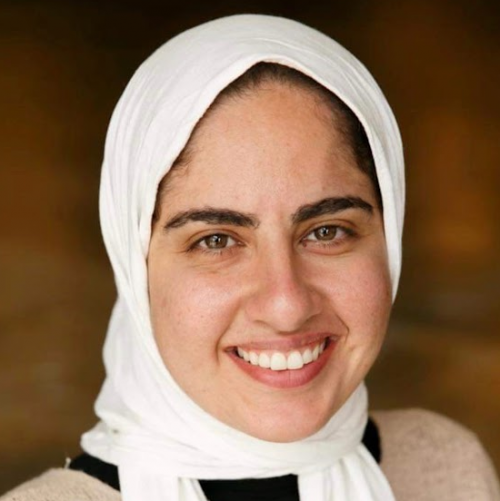 Raghda Abouelnaga
Raghda graduated from UC Berkeley with a double major in mathematics and French. She then earned a master's degree in teaching from the University of Southern California. Raghda has been teaching high school students for the past 9 years. She has taught many subjects, from Algebra 1 to AP Calculus! She was also the department chair at Oakland Charter High School. During the summer, Raghda teaches elementary and middle school students with the Summer Institute for the Gifted (SIG) and the Johns Hopkins Center for Talented Youth (CTY). She taught robotics in Hong Kong and at Boston University through CTY, as well data and chance at Stanford University through the program. Raghda teaches for the math "Aha!" moments that brighten her day!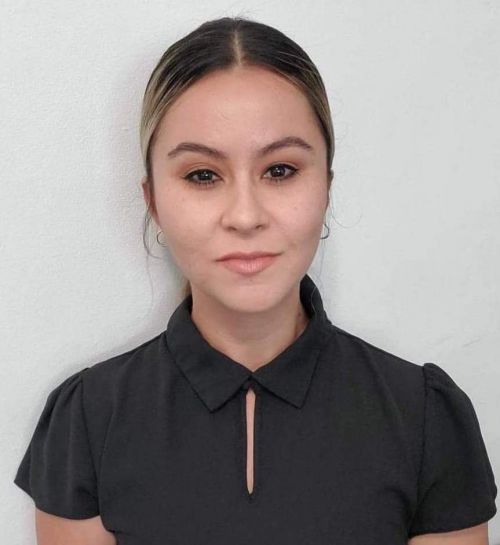 Nataly Alvarez
Nataly has enjoyed math ever since she learned how to add. She just finished her Master of Science in mathematics at California State University East Bay. While earning her master's degree at CSUEB, she worked as a graduate teaching associate and was the instructor of record for several courses including pre-calculus and college algebra. Additionally, she was also a contributing author to the college algebra guided notes. Some of her greatest passions in life include math/problem solving and helping others. As a volunteer, Nataly also tutored for the Youth Enrichment Program. She is currently adjunct math faculty at Holy Names University where she teaches math and statistics. When she is not busy following her teaching passion, she enjoys brushing up on her math and computer coding skills, doing sudoku or any other type of puzzle with her son, doing yoga and spending time outdoors with her family and friends.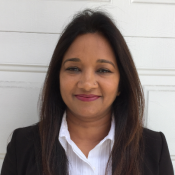 Ruchi Arora
Ruchi's passion for teaching mathematics led her to teach at AoPS Academy so she could work around kids and enjoy problem solving. She has a Master's degree in engineering from Punjab Engineering College in Chandigarh, India and is currently working at Hitachi as a Data Architect & BI Analyst. She has over 10 years of teaching experience from her time in India where she worked as a professor at her college. Ruchi has two beautiful daughters. Working with them and their friends has helped her understand the challenges a young mind can have in solving problems. Outside of work, she loves to read, go for walks, and play Scrabble. Her favorite foods are anything chocolate!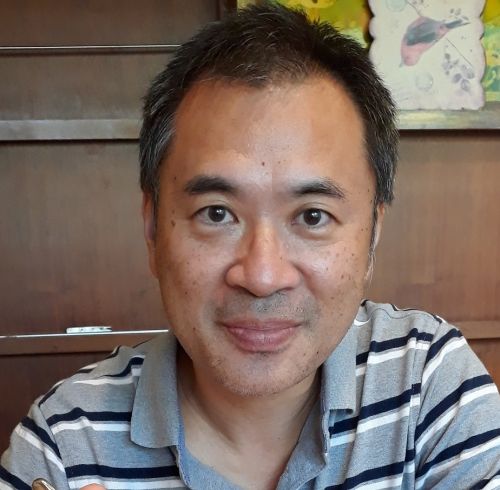 Richard Chiang
Richard has a Master of Science degree in computer science from the University of Pennsylvania. He also worked as a software engineer in Silicon Valley for more than 20 years. As a father of two, he started teaching math to his own children and later became a math tutor for students ranging from elementary school to high school age in the Tri-Valley area. Richard believes the process of learning math should be less intimidating. When Richard is not teaching, he enjoys gardening, blogging, and watching tennis games.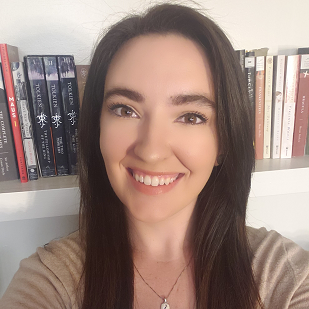 Chelsea Criez
Being an avid reader, Chelsea earned her BA in English education from San Francisco State University and her MA in English and comparative literature from San Jose State University. She also taught a first-year writing course for college freshman for two years at San Jose State University, hoping to gain the knowledge and practice she needs to be a good teacher for her students. From a young age, Chelsea dreamed of being a teacher. As a child, she often held classes in her garage for her younger brother and sister who enjoyed Chelsea's lessons despite their claims they were held against their will. Though she enjoyed teaching her younger siblings, Chelsea struggled in school and had to work harder than other students to keep up. She decided that she would become a teacher to help struggling students like her and has enjoyed helping students become stronger readers, writers, and critical thinkers. When Chelsea isn't teaching or studying, she enjoys singing, binge-watching shows on Netflix (she just finished the first season of "The Legend of Korra," the spin-off of "Avatar: The Last Airbender"), and spending time with her two dogs, Goku and Rocky.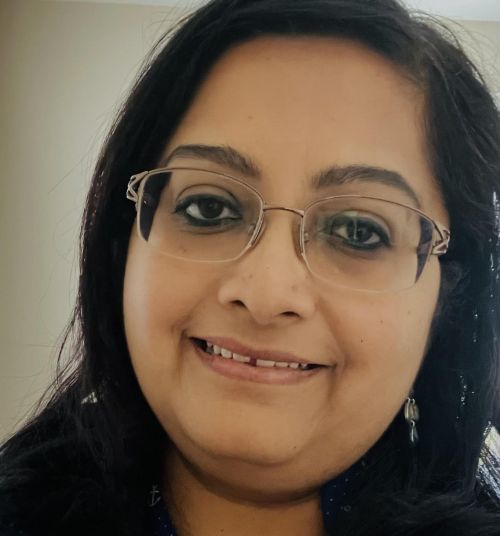 Sudeshna Dasgupta
Sudeshna is excited to be a part of Art of Problem Solving, as teaching comes from her heart! She has taught math and science in The Quarry Lane School, CA and Stratford School, CA, to young minds, for the past 7 years, and focuses on creating a love-for-learning environment to help every child observe, ask, learn and solve problems. She has also taught biology to high school students and holds a doctorate degree in human genetics from the University of Pittsburgh in Pennsylvania. Outside teaching, she loves to spend time with her family and friends, and listen to music.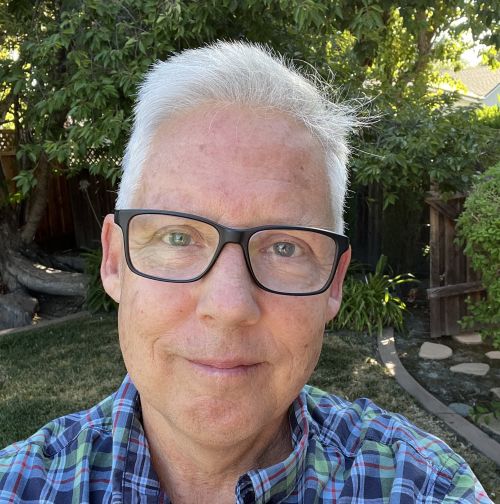 Mike DeVor
Mike's journey has taken him from a small farm town in Northern California as one of 10 children to the U.S. Navy and on to UC Berkeley where he earned a B.S. in Civil Engineering. After several years working as an engineer, Mike changed course to pursue his real passion of teaching math – which he has done for the last 20 years in Pleasanton California, most recently at Amador Valley High School. A strong belief that the logical problem-solving skills learned in math benefit our children far beyond just the classroom has inspired Mike to continue to promote the art of problem solving as a way to produce the future leaders in our community. Mike has been married for 27 years, has been blessed with two wonderful daughters and three mischievous cats. Once a state champion bicycle racer, Mike still enjoys riding regularly and can be found most weekends out on the local roads or trails. Besides biking and math, Mike also enjoys hiking, rooting for the local sports teams, and unwinding by playing video games on his PS5.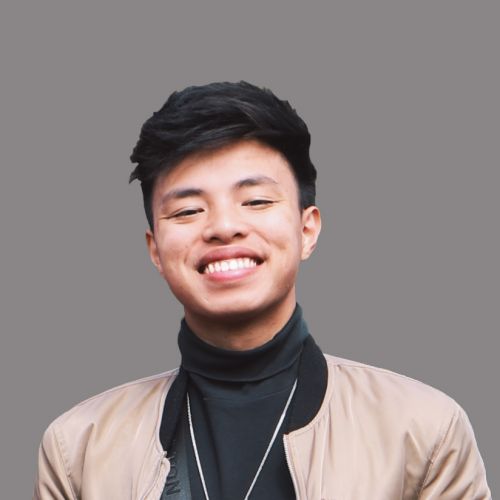 Neo Diesta
Neo recently received his bachelor's degree in Mathematics for Advanced Study from San Francisco State University. From an early age, he was fascinated with mathematics and its applications in problem-solving, analysis, and logic. Throughout his education, family and friends looked to him for help with their math homework. As he figures out the next steps of his future, he hopes to start by providing a space for eager students to find a love for mathematics just as he did. When Neo is not teaching, he loves spending time with family and friends, drawing, staying active, and enjoying some Star Wars books, games, and movies.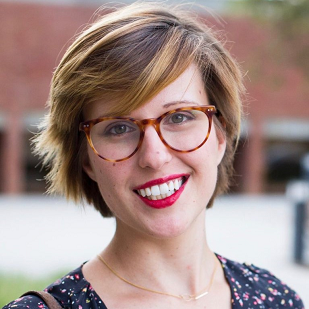 Alina Dyndikova
Ever since she was made fun of for not speaking English fluently as a six year old who had recently immigrated to the US, Alina has made learning, studying, and teaching literature and language her passion. From working with adult ESL learners during her college career at UCSD, to loving the writing workshop and reading cafe that she currently teaches to her fourth graders. Her journey with education has started on the peninsula and taken her to the top of Mt. Whitney with middle schoolers (where, shocking no one, she read a poem). As a recent transplant to the East Bay, Alina enjoys walking her two giant Bernese Mountain Dogs and... you guessed it, reading everything from Sherlock Holmes to Percy Jackson!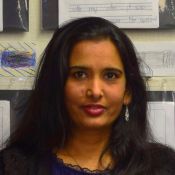 Swarna Guntaka
Swarna is passionate about teaching and loves helping young learners discover the joy of math. She focuses on helping her students learn to think analytically and develop problem-solving skills. Swarna has helped many of her students succeed in math competitions. She holds a Bachelor's in electronics and telecommunications from India's Jawaharlal Nehru Technological University. Outside the classroom, Swarna loves going on road trips and watching movies and she also has a talent for decorating for parties.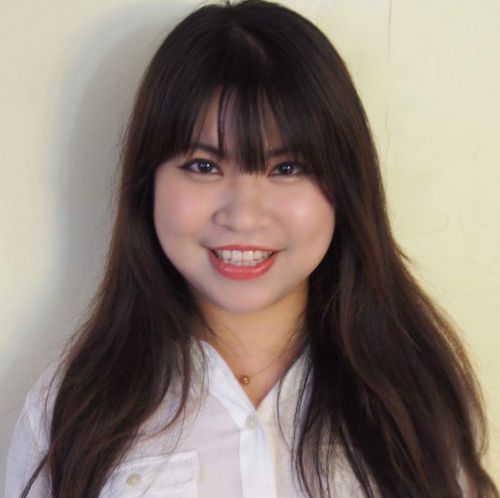 Sophie Huang
Sophie Huang has more than seven years of tutoring and teaching experience. She finished her undergraduate degree in mathematics at UC Berkeley in 2019. During that time, she was a math mentor at Martin Luther King Middle School. She really enjoyed studying math, so in 2020 she started a master's program in mathematics at CSUEB. She also gets to teach math there, which she loves. Currently, Sophie is a graduate teaching associate for classes in finite math and algebra. She also works as a private tutor for elementary and high school students. She really loves teaching kids because they keep her on her toes with hard questions. When not studying or teaching, she enjoys skiing at Lake Tahoe with her family and camping with their four golden retrievers. (Yes, they are a handful!) She loves playing with the dogs and watching them swim after ducks and splash around with the fishies. She also loves gardening, especially tropical flowers like Michelia, Arabian Jasmine and Plumeria!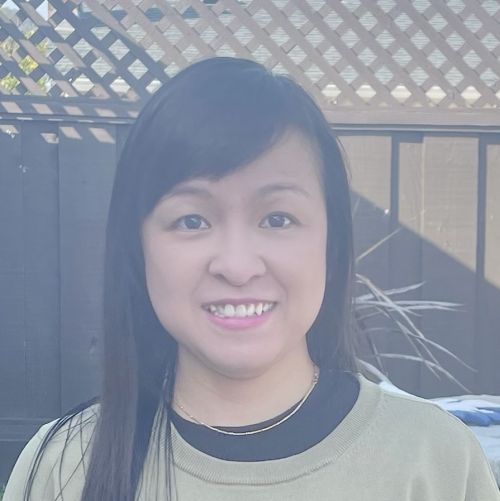 My Huynh
My Huynh has been teaching math at community colleges for more than 7 years. She loves doing math and loves to help people understand math. She earned bachelor's and master's degrees in applied mathematics at California State University, East Bay. My fulfilled her first steps of teaching by tutoring math at a math learning center. While she was in her master's program, she also taught as an Associated Math Instructor at CSUEB. She is really enjoying teaching math, and looks forward to exploring more math problems. During her free time, she likes to create jewelry, play sudoku, and spend time with her son and her family.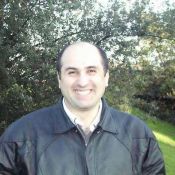 Eugene Ionel
Eugene has been teaching for over 20 years and loves working with gifted students in math and physics. He holds an MS in applied mechanics from Moscow Civil Engineering Institute as well as an MS in applied math from San Jose State University. Eugene teaches math at the College of San Mateo and is passionate about helping his students understand concepts and gain problem-solving skills. Outside the classroom, he enjoys listening to math and physics lectures, reading about world history, and ice skating.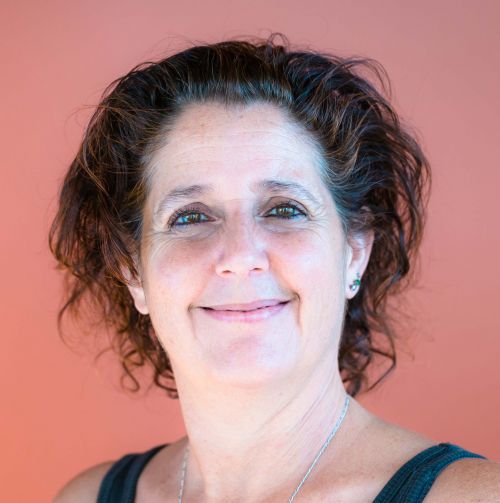 Hope Izabelle
Hope has been a passionate educator for over 15 years, and is committed to maximizing individual student performance, inspiring students' interest in core subjects, especially language and music, and instilling a sense of self-worth among her students. She has honed her competencies in teaching and communication, and she knows how to engage students, using highly effective and efficient strategies gained from years of experience. Hope's practice includes assisting children of all ages and adults in English, French, writing, reading, test preparation, computer skills and music. With a flair for graphic, written and oral communication, she always brings her special insight and skills wherever she goes. Outside of the classroom, Hope loves to garden, hike, cook and play music.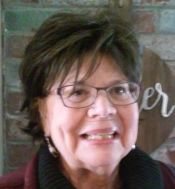 Judi Klosek
Judi's passion for decades has been to make teaching a fun and interactive learning experience for all students. She focuses on teaching English, writing, communication, and analytical skills and has taught almost every grade level, including adults in corporate America. Her real joy and personal reward is seeing students develop and tap into their individual creative abilities and talents. In addition to long-term teaching experience, she has a strong academic background with undergraduate, graduate, and law school degrees. She believes learning should be fun!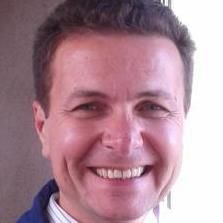 Oleg Korovyanko
Oleg entered the Moscow Institute of Physics and Technology at the age of 16, and has worked as a scientist in three settings: in a national research lab (ANL), as a university teacher (UC and Texas A&M), and as an industrial researcher (scientific and medical lasers). Oleg teaches high school and college math, physics, statistics and programming (SAS, SQL). He also tutors teams for math competitions (HMMT, BMT, AMC8,10,12, AIME) as well as physics competitions (f=ma). Oleg teaches in person and online math Olympiad classes at least 3 times a week, and will teach you how to stand out in math and science competitions. Outside of teaching for AoPS, Oleg follows the following rules: lead but do not drag, strengthen and do not discourage, open the way for learners.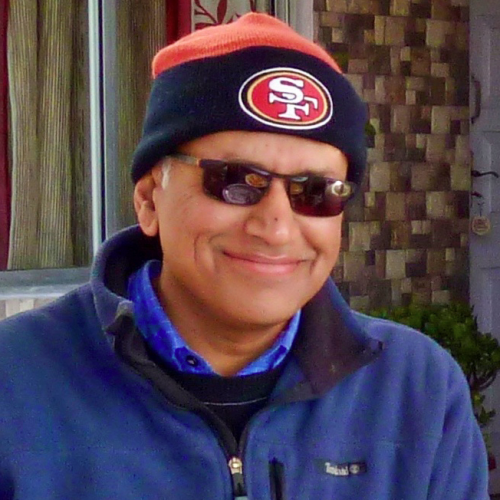 Prabhakar Krishnamurthy
Prabhakar enjoys solving puzzles and has collected a stack of books on recreational math. He also enjoys working with students on creative problem-solving. Several years ago, he ran a weekend science workshop for middle schoolers with a colleague. In his professional career of over 25 years, he has applied mathematics and algorithms to business problems. He has managed teams of data scientists and holds a Ph.D. in Management Science from Stanford University. He enjoys gardening, photography, and loves to travel. He likes to read about a range of topics and wants to be writer.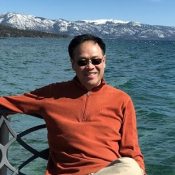 Dr. William Lam
William strives to teach problem solving strategies and solution insights by guiding students in tackling challenging math and physics problems. He believes learning to think is far more important than solving problems, but solving problems can help develop thinking capability if the right aspects of the process are highlighted. Through a national competition in math, science, and engineering, William won a Hertz Foundation fellowship for his graduate study and received the best PhD thesis award from EECS department at UC Berkeley. In high school, he was awarded prizes in math and physics competitions. Outside of study, he competed for his colleges in squash and badminton.
Dominic Lipari
Dominic's interest in math originally led him to pursue an engineering degree at UC Berkeley, where he would often tutor friends in their math and science classes. After four years of school and a year working as an engineer, he came to two conclusions that led to a career change: 1) he enjoyed math on its own more than its applications to engineering, and 2) he loved helping others find delight in discovering the beauty and order in math. Dominic has been teaching high school math in Oakland for the past 9 years and has hosted weekly math clubs to help students build their problem solving skills. He loves asking the right questions to help students solidify their conceptual understanding of the material, and making up problems that stretch students' ability to apply new ideas. Most of all he loves the fun of doing math collaboratively, trading solution paths and building on one another's ideas. When not teaching and doing math, Dominic can be found playing with his three daughters at a park, practicing his guitar, or expanding his extensive music library.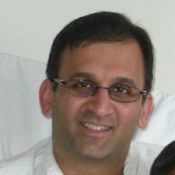 Kunal Mahajan
Kunal has enjoyed Math ever since elementary school in India and won several math competitions from grades 5-10. He earned his Bachelor's of Technology in computer science from IIT Delhi and has an MBA in Analytical Finance & Economics from the University of Chicago. In over 20 years of professional experience as a technology consultant, software engineer, structured credit trader and, most recently, as a business leader at tech startups, Kunal has extensively applied mathematical concepts such as time-value, induction, statistics, probability, and Monte Carlo simulations.Kunal enjoys engaging with children in and outside the classroom. He has led and taught a middle-school summer camp in Palo Alto focusing on math and cryptography and is also a substitute teacher in the Pleasanton school district. Beyond the classroom, Kunal enjoys spending time with his 2 sons and has coached his son's team in their baseball, soccer and cricket leagues.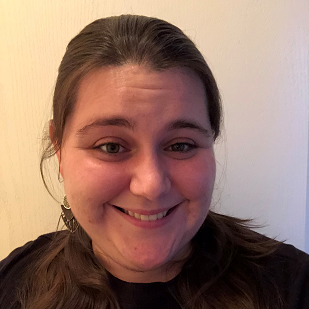 Amber Miles
Originally from Arizona, Amber said goodbye to the cacti and moved to the Boston area for college, where she studied linguistics and journalism. In 2019, she received her Master of Arts in Teaching from Brandeis University and has since split her time between teaching and writing. Since she moved to Oakland in 2021, she has loved exploring everything the Bay Area has to offer. Her passion for literacy and storytelling brought her to AoPS's Language Arts department, and she's thrilled to help students develop their reading and writing skills. When she's not in the classroom, she's working on her latest creative project, playing games with friends, or enjoying nature.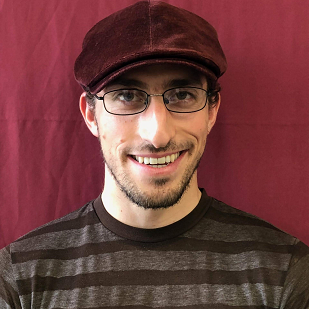 Thomas Mittiga
Due to his wide-ranging enthusiasm, Thomas has been mistaken for many things: artist, architect, athletic trainer, etc. In truth, the joys of scientific questioning spark wonder wherever he looks. Thomas' awe for the universe and search for meaning led him to BA and BS degrees in philosophy, physics, and mathematics at Stony Brook University. His desire to contribute to society and his childhood spent acting naturally led him to teaching. While pursuing his PhD in physics at UC Berkeley, Thomas devoted his spare time to teaching underrepresented and underprivileged youth through progressive student organizations. He seized opportunities to teach lessons on magnetism at elementary schools, to design introductory classes on quantum mechanics for middle and high school students, and to instruct college-level physics in special summer courses for students from underfunded schools. Outside of the lab and classroom, Thomas can be found almost anywhere, including but not limited to ballrooms, mountain peaks, art galleries, small concert venues, weight rooms, or nose-deep in a book.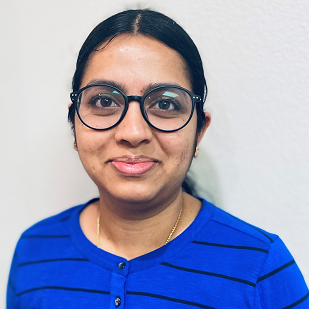 Jyothsna Natarajan
Jyothsna is a passionate educator with demonstrated academic excellence in mathematics and computer science. She did her undergraduate studies in computer science from India and worked with Deloitte Technology Consulting. After moving to the US, she was awarded a full scholarship to pursue her master's degree in computer science with research focus on big data and machine learning. Coming from a family of professors and teachers, she topped her university in engineering mathematics. A mother of two tiny tots, she loves working with young minds and interacting with them. She is an enthusiastic teacher who truly cares about her class and is super excited to train a new generation into the world of logic and math. When she is not playing games or solving puzzles with her kids, she enjoys reading, good music, especially Indian classical music, and loves cooking.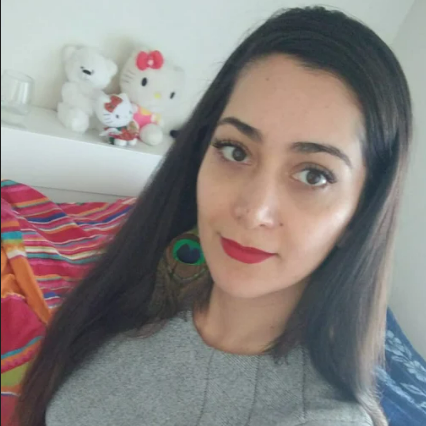 Tandis Nowrouzi
Tandis loves teaching and learning languages and believes it's the fundamental step toward bridging gaps and communication between people. She believes that the youth of today are the light of the future and hopes to make an impact on their educational path toward achieving this. She loves teaching kids because of their passion and life and contribution of exciting new ideas. She has experience teaching students from second grade all the way into college. She currently is also an adjunct instructor at Mission College and graduated with a BA in Spanish and a MA in Linguistics from San Jose State University. She has also taught abroad in China for one year. Her passion for language and connecting people can be expressed through her teaching. She loves to travel and has been to over 20 different countries, learning new languages (she speaks 4 already!), and dancing to all kinds of music.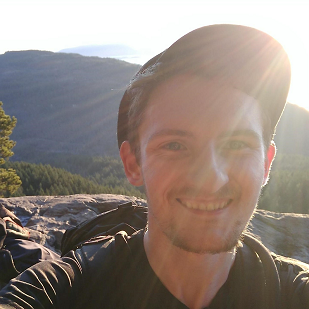 Chris Provencher
Chris believes that now more than ever we need to inspire a new generation of problem solvers to create progress. Chris is experienced as an instructor, laboratory teaching assistant, online problem solver, and private tutor. After working at several other prestigious programs such as CTY (Johns Hopkins Center For Talented Youth) and SIG (Summer Institute for the Gifted), he has finally found his way to our AoPS family. Chris received degrees in Applied Mathematics (BS), Physics (BS, MS), and Aeronautics/Astronautics (MS), which prepared him for innovative research at the interface of clean energy and national security. While at Western Washington University, he contributed to research in solar cells. While at the University of Washington, he contributed to research in plasma physics and controlled nuclear fusion. He recently relocated to the Bay Area to work as an Applied Physicist / Electrical Engineer at the national laboratories. While currently separated from the snow-capped Cascade Range of his Native Washington State, you can still find Chris out backpacking at every opportunity, accompanied by his trusty greek fisherman's cap.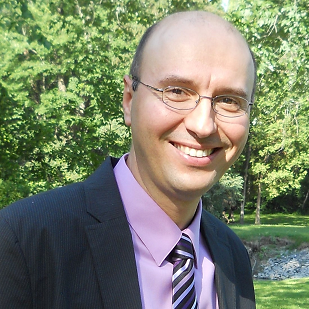 Adrian Sandru
Adrian's passion for mathematics started in middle school when he was introduced to Euclidean geometry in 6th grade. Since then, he has covered many areas of mathematics from Number Theory to Analytic Geometry. As a participant in the Descartes Math Competition organized by Waterloo University, Adrian scored among the top 10 in Canada and won a scholarship that secured his admission to the prestigious Computer Engineering program. After graduating with a B.S. in Computer Engineering, he has been working in software engineering for the past 25 years, programming in C++, Java, Php, and Python languages. His second passion is physics, especially the areas of Mechanics (solids and fluids), Thermodynamics, Electricity and Magnetism, Optics, and Acoustics. Adrian has successfully tutored his two teenage sons and their friends in mathematics and physics for the past 6 years. His philosophy can be summed up as follows: "passionate and enthusiastic educator who employs effective teaching strategies to inspire generations of students". In his free time, Adrian enjoys reading World History, listening to music, gardening, and hiking with his family.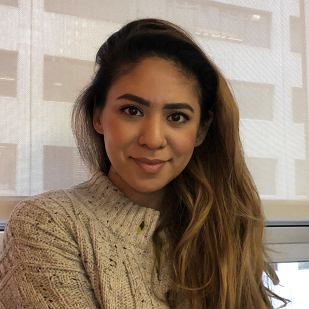 Linah Sofi
Linah loves the English language. It is the reason she studies English literature and linguistics in college. Her love for language prompted her to decide to teach it! She attended the University of San Francisco to obtain her master's degree in teaching English. Linah has been teaching since 2011. She taught elementary school students, college students, and older people who wish to speak English. Her favorite level to teach is elementary because the younger the students, the more eager to know about the world they are! She loves the enthusiasm young learners display in classrooms. When Linah isn't teaching English, she enjoys reading and painting. She is currently learning the art of illumination, a type of art that was used in the middle ages to decorate manuscripts and mosques' and churches' murals. It uses real gold to illuminate portions of the art!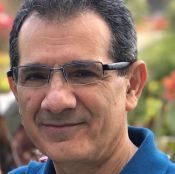 Saeed Sofla
Saeed earned his undergraduate degree in electrical engineering and master's degrees in electrical engineering and software engineering. He worked as a systems engineer for the US Army, BAE Systems and NASA Space Station projects. Since his graduation, he has been teaching mathematics in several colleges as part time instructor. In his free time, Saeed likes to work out and go camping and fishing.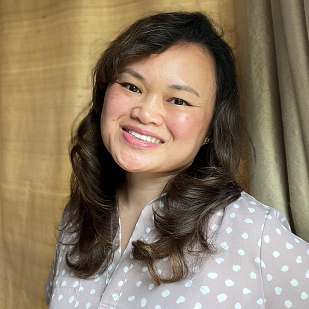 Joy Suh
Joy's fascination with patterns, puzzles, and logic inspired her to earn a BA in Mathematics from Wheaton College, and an MS in Applied Mathematics from the University of Illinois at Champaign-Urbana. In her career as an actuary, she became an ACAS (Associate of the Casualty Actuarial Society) through the rigorous actuarial examination process. The mother of three children, Joy has also volunteered extensively in her local schools. For the past dozen years, she taught music to elementary students, and directed choirs and musicals. She is thrilled to now join AoPS to share her lifelong passion for math. Joy is addicted to learning, and is an avid baker, photographer, performing arts lover, newbie ukulele player, and an ARMY fan of BTS.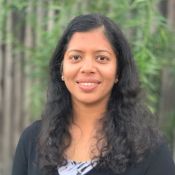 Jaya Swaminathan
Jaya loves problem solving. Whether it's puzzles, a tricky math problem or a strategy game, she is always up for the challenge! She holds a Bachelor's in engineering from BITS Pilani, India and worked as a software engineer. After moving to the Bay Area, Jaya has been helping her children prepare for math competitions. She believes in building strong foundations to equip her students to become creative problem solvers and lifelong learners. Outside of math, Jaya enjoys cooking, spending time with her daughters, and getting creative with DIY projects!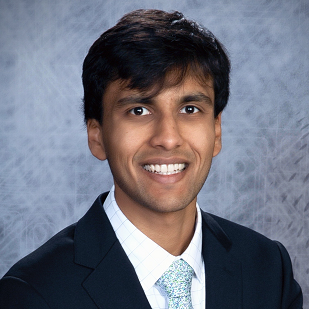 Pranav Trivedi
Pranav has been passionate about mathematics since he knew what a number was. He has a BA and MA in mathematics and a BA and MSE in computer science from University of Pennsylvania. Currently, he is pursuing a PhD in mathematics at University of California, Berkeley. Pranav has been teaching math since 2013 where he tutored students K-12 and then moved on to being a teaching assistant for college math courses. His favorite part of teaching is helping students gain an intuitive understanding of the material and applying problem solving techniques in creative ways. Outside the classroom, you'll find him running, climbing, hiking, or on a road trip.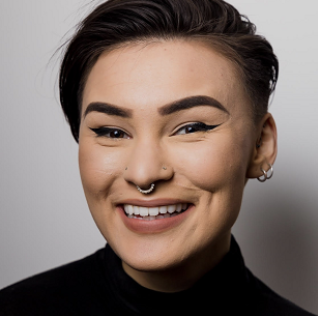 Kiana Young
Kiana (she/they) believes in the power of language and art as tools of social change. Kiana is an accomplished public speaking instructor, artist, and competitive speech coach who has coached both middle school and high school students to final rounds at Speech & Debate Nationals and every year since her coaching career began in 2018. For the past two years, Kiana has enjoyed directing middle school and elementary speech & debate programs, and most recently, an elementary creative writing program, at several private schools in the South Bay. Prior to coaching, Kiana worked as an educator and advocate with the UC Berkeley PATH to Care Center and the Consent Education Working Group at the housing nonprofit, Berkeley Student Cooperative. Kiana holds a BA in rhetoric with a concentration in public discourse and minor in LGBT studies from UC Berkeley. In 2016 and 2017, Kiana competed on UC Berkeley's national poetry slam team, helping them earn the ranks of 8th and 13th in the nation, respectively. In 2019, Kiana was honored to be a Mentor Artist at the inaugural Queer & Asian Performing Artist Residency at San Jose State University. In their spare time, Kiana can be found baking, performing, working on a new DIY project with her fianceé, or cuddling her pups, Jasper and Basil.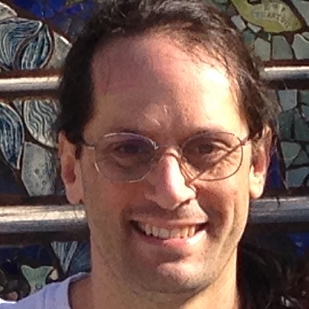 Joshua Zucker
Math instructor Joshua Zucker first joined Art of Problem Solving as an online instructor in 2007. He was a member of the first US Physics Olympiad team, a top-10 scorer on the Putnam Competition, and a member of Team USA at the World Sudoku Championships. Joshua holds a BS in physics and an MS in mathematics from Stanford, as well as an MS in astrophysics from UC Berkeley. He has taught math to gifted elementary students as well as remedial courses at community college. A former problem writer for MATHCOUNTS and director of the Bay Area Mathematical Olympiad, Joshua also was the founding director of the Julia Robinson Mathematics Festival.