Need Help?
Have a question about our school?
Click here to
Ask AoPS Academy!
Our Team
Our Founders
Richard Rusczyk
Art of Problem Solving was founded by Richard Rusczyk in 2003 to create interactive educational opportunities for avid math students. Richard is the author or a co-author of 7 AoPS textbooks and a past Director of the USA Mathematical Talent Search. He was a participant in National MATHCOUNTS, a three-time participant in the Math Olympiad Summer Program, and a USA Mathematical Olympiad winner (1989). He received the World Federation of National Mathematics Competitions Paul Erdös Award in 2014. He graduated from Princeton University in 1993, and worked as a bond trader for D.E. Shaw & Company for four years. AoPS marks Richard's return to his vocation - educating motivated students.
Glen Dawson
In 2014, Glen founded a learning center in Morrisville, North Carolina, that two years later became the first AoPS Academy campus. Glen served as the National Director of AoPS Academy until his retirement in 2019. He has experience as a college math professor, statistician, and expert SAS programmer. He has been a professional math tutor for many years, and specializes in training academically-advanced and high-performing math students. Glen is a graduate of Duke University and holds a graduate degree in statistics from Boston University.
David Patrick
Dave joined AoPS in 2004. He is the author or a co-author of 4 AoPS textbooks. Dave earned the sole perfect score on the American High School Mathematics Examination (AHSME) in 1988 and was a USA Mathematical Olympiad winner that year. He attended the Research Science Institute (RSI) in 1987, and the Math Olympiad Summer Program in 1988, where he first met fellow student Richard Rusczyk. He also finished in the top 10 on the Putnam exam in 1991. Dave graduated from Carnegie Mellon in 1992 with a BS in Mathematics/Computer Science and an MS in Mathematics. He went on to earn his Ph.D. in mathematics from MIT in 1997. He was an acting Assistant Professor at the University of Washington from 1997 to 2001. Dave is originally from Western New York and is an alumnus of the SUNY Buffalo Gifted Math Program.
Management Staff
Interested in joining our team? Click here to learn more!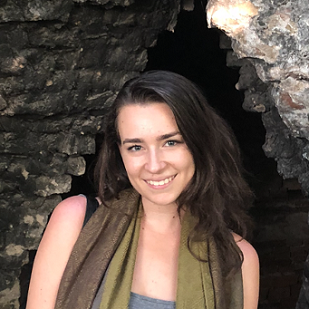 Ellen Kulinsky - Campus Director
Ellen is the Campus Director for AoPS Academy Pleasanton. During her time with the company, she has worked at several other AoPS Academy locations throughout California. Ellen grew up in a mathematical family, where she was introduced to AoPS textbooks at a young age, and spent her school years competing in and training her fellow students for contests like MATHCOUNTS and the AMCs. Ellen earned her BS in applied math from UC Berkeley and has taught at math circles in the Bay Area and beyond. Her passion for working with young learners also drove her to conduct research in mathematical cognition, focusing on how to help students understand fractions. When Ellen isn't teaching, she loves comedy, live music, and traveling the world.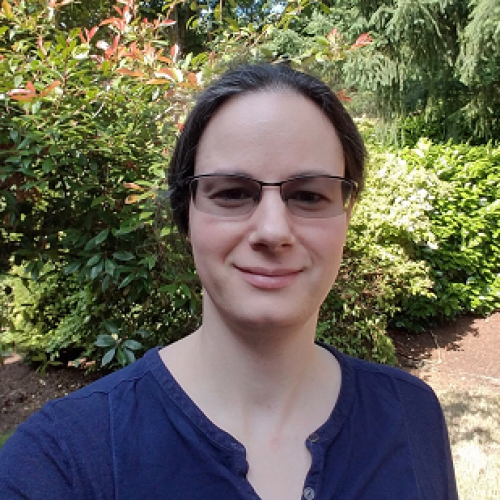 Dr. Anna Shustrova - Associate Director
Anna is an Associate Director at AoPS Academy Pleasanton. She loves problem solving and can be absorbed for hours on end by a good problem. She has a PhD in math from UC San Diego and a BA in applied math from UC Berkeley. Anna has taught math at the university and community college levels, as well as tutoring high school students. She has three children and enjoys working on creative projects with them, including math and logic puzzles.
Instructors
Interested in joining our team? Click here to learn more!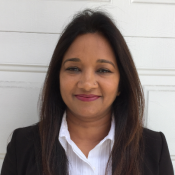 Ruchi Arora
Ruchi's passion for teaching mathematics led her to teach at AoPS Academy so she could work around kids and enjoy problem solving. She has a Master's degree in engineering from Punjab Engineering College in Chandigarh, India and is currently working at Hitachi as a Data Architect & BI Analyst. She has over 10 years of teaching experience from her time in India where she worked as a professor at her college. Ruchi has two beautiful daughters. Working with them and their friends has helped her understand the challenges a young mind can have in solving problems. Outside of work, she loves to read, go for walks, and play Scrabble. Her favorite foods are anything chocolate!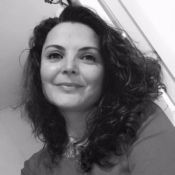 Emma Botea
Emma (Minuta) Botea is very excited to be part of AoPS Academy. She is passionate about teaching and loves working with students of all ages. She is originally from Romania, but she has lived in the U.S. for almost eighteen years. She has been working at different colleges, language schools, and private schools in the Bay Area. Emma earned her BA and MA degrees in English in California, and she has been teaching English and ESL for over fifteen years. Her teaching philosophy is that all children are unique and must have a stimulating environment where they can grow physically, mentally, emotionally, and socially. In her free time, she goes to the theater, ballet shows, or the symphony, and loves to go on hikes by herself and with friends.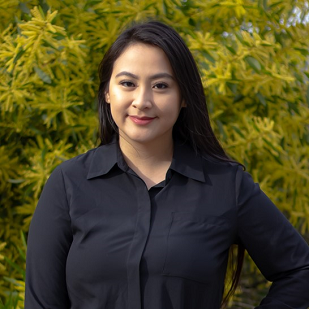 Kim Castillo
Kim was born in the Philippines and has lived in Daly City for almost 20 years. She graduated from San Francisco State University with a Bachelor of Arts in English Education. Now, she is pursuing her credential in secondary education for English at SFSU. Her love for the classroom began in her English classes where she felt the most freedom in expressing herself. She enjoys working with youth and has volunteered for Boys and Girls Club, Reading Partners, 826 Valencia, and Pin@y Educational Partnership (PEP). In PEP, she taught 8th grade Filipino/a ethnic studies for two years. She believes in uplifting students' academic confidence and voice. In her spare time, she is an avid fan of anime, Beyonce, and Animal Crossing.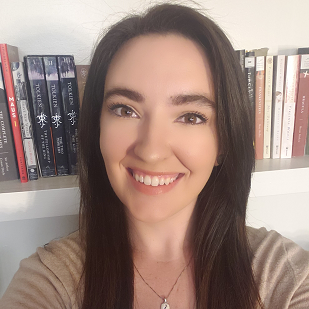 Chelsea Criez
Being an avid reader, Chelsea earned her BA in English education from San Francisco State University and her MA in English and comparative literature from San Jose State University. She also taught a first-year writing course for college freshman for two years at San Jose State University, hoping to gain the knowledge and practice she needs to be a good teacher for her students. From a young age, Chelsea dreamed of being a teacher. As a child, she often held classes in her garage for her younger brother and sister who enjoyed Chelsea's lessons despite their claims they were held against their will. Though she enjoyed teaching her younger siblings, Chelsea struggled in school and had to work harder than other students to keep up. She decided that she would become a teacher to help struggling students like her and has enjoyed helping students become stronger readers, writers, and critical thinkers. When Chelsea isn't teaching or studying, she enjoys singing, binge-watching shows on Netflix (she just finished the first season of "The Legend of Korra," the spin-off of "Avatar: The Last Airbender"), and spending time with her two dogs, Goku and Rocky.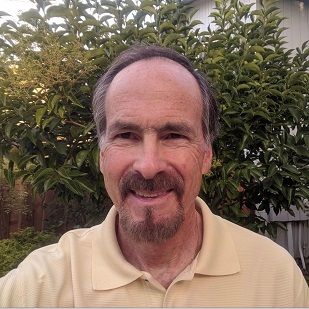 Greg Farkas
Greg enjoys making math fun and interesting for his students! He has been tutoring students of all ability levels from elementary through high school for ten years. Greg has a BA in economics from the University of California, San Diego, and an MBA in Finance from San Diego State University. He has also taught database and spreadsheet classes to working professionals across Silicon Valley. When he isn't teaching, Greg enjoys cycling, archery, and the great outdoors and has a first degree black belt in Shotokan karate.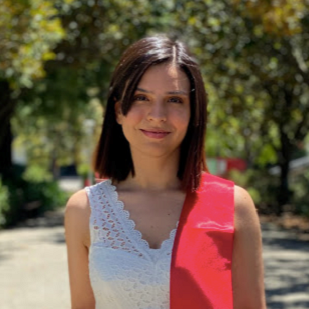 Andrea Flores
Andrea joined AoPS in 2020 and has a B.A. in English from CSUEB. Her love for teaching began when she volunteered in a reading buddies and summer reading challenge program. Before AoPS, she spent about two years teaching writing and ELA comprehension to elementary and middle school aged students--she loves working with students of all ages! Andrea strongly believes in inviting students to bring their experience, culture, and other funds of knowledge as a means of community building and creating better learning environments in the classroom. Most recently, she is working on getting her master's in education and teaching credential at UCB. When she isn't studying, Andrea enjoys reading, hiking, and trying new cooking recipes.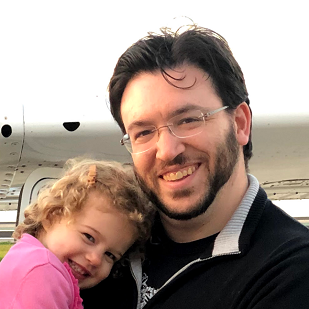 Matt Granoff
Matt majored in folklore and mythology at Harvard before slowly drifting into teaching English. This new field is unquestionably of more use to the world in general, but if you ever want to just talk about world mythology, he's pretty much always down for that. Matt started teaching rhetoric at a classical academy in Minnesota before moving to the Bay Area and teaching English, ethics and game design theory (three separate courses, sadly) at the Menlo School and English and Philosophy at Saratoga. He's always found the most exciting part of teaching to be getting students to push beyond their intellectual comfort zones and see just how much cool stuff is out there in the world to learn about. When he's not teaching or taking care of his 3-year-old, Matt spends his time doing competitive trivia, puzzle hunts, computer gaming and reading lots of sci-fi and comics.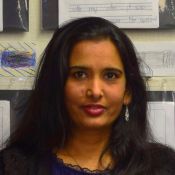 Swarna Guntaka
Swarna is passionate about teaching and loves helping young learners discover the joy of math. She focuses on helping her students learn to think analytically and develop problem-solving skills. Swarna has helped many of her students succeed in math competitions. She holds a Bachelor's in electronics and telecommunications from India's Jawaharlal Nehru Technological University. Outside the classroom, Swarna loves going on road trips and watching movies and she also has a talent for decorating for parties.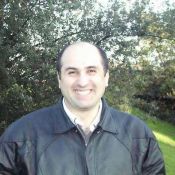 Eugene Ionel
Eugene has been teaching for over 20 years and loves working with gifted students in math and physics. He holds an MS in applied mechanics from Moscow Civil Engineering Institute as well as an MS in applied math from San Jose State University. Eugene teaches math at the College of San Mateo and is passionate about helping his students understand concepts and gain problem-solving skills. Outside the classroom, he enjoys listening to math and physics lectures, reading about world history, and ice skating.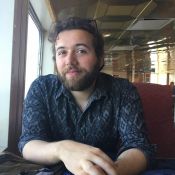 Adam Kaddoura
Adam Kaddoura is a writer, educator, and gardener who spends most of his time at home with his baby daughter. His experience includes teaching middle school and attending the Mills Graduate School of Education. Deep down, he hopes he is the writer of the next great novel but in the meantime is enthusiastic to show others the ways of the written word. He loves working in small groups where collaboration is key, and is always reading old history books, modern novels, and baby books (that last one isn't by choice.)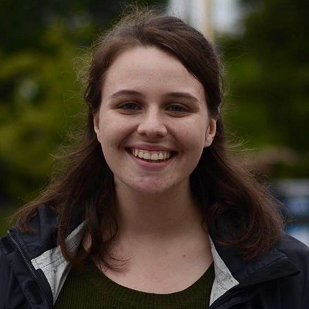 Alice Kane
Alice is a writer, reader, and thinker, whose passion for literature led her to graduate from UC Berkeley with a BA in English. Alice has served in public engagement in numerous ways, whether in state government, conservation outreach, or for her university. Her experience also includes working with elementary students, both in reading comprehension and creative writing. In teaching, Alice believes in the encouragement of questions, and in guiding each student to find their own voice. In her numerous positions, Alice has always believed in the power of language to inspire, connect, and create change. Outside of the classroom, she enjoys spending time outdoors, with friends, or with her nose in a book!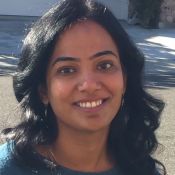 Rathi Kannan
Rathi strongly believes that mathematics is never fully understood until it is applied to solve day to day problems. She has been keen on having her son build problem solving skills early on. The AoPS curriculum and its cartoon-based guide was the 'aha' moment. It was time to show her flair for math and make sure her son and other young kids get the AoPS approach to problem solving. Rathi has an engineering background and has spent more than a decade in software companies. She enjoys telling stories to her sons and going for long walks.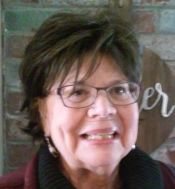 Judi Klosek
Judi's passion for decades has been to make teaching a fun and interactive learning experience for all students. She focuses on teaching English, writing, communication, and analytical skills and has taught almost every grade level, including adults in corporate America. Her real joy and personal reward is seeing students develop and tap into their individual creative abilities and talents. In addition to long-term teaching experience, she has a strong academic background with undergraduate, graduate, and law school degrees. She believes learning should be fun!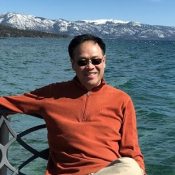 Dr. William Lam
William strives to teach problem solving strategies and solution insights by guiding students in tackling challenging math and physics problems. He believes learning to think is far more important than solving problems, but solving problems can help develop thinking capability if the right aspects of the process are highlighted. Through a national competition in math, science, and engineering, William won a Hertz Foundation fellowship for his graduate study and received the best PhD thesis award from EECS department at UC Berkeley. In high school, he was awarded prizes in math and physics competitions. Outside of study, he competed for his colleges in squash and badminton.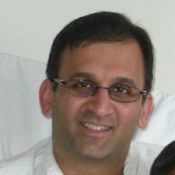 Kunal Mahajan
Kunal has enjoyed Math ever since elementary school in India and won several math competitions from grades 5-10. He earned his Bachelor's of Technology in computer science from IIT Delhi and has an MBA in Analytical Finance & Economics from the University of Chicago. In over 20 years of professional experience as a technology consultant, software engineer, structured credit trader and, most recently, as a business leader at tech startups, Kunal has extensively applied mathematical concepts such as time-value, induction, statistics, probability, and Monte Carlo simulations.Kunal enjoys engaging with children in and outside the classroom. He has led and taught a middle-school summer camp in Palo Alto focusing on math and cryptography and is also a substitute teacher in the Pleasanton school district. Beyond the classroom, Kunal enjoys spending time with his 2 sons and has coached his son's team in their baseball, soccer and cricket leagues.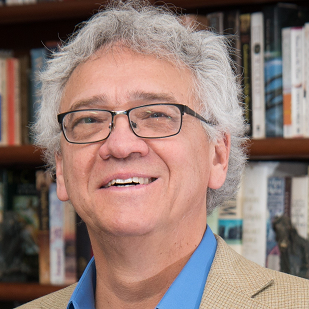 Don Maker
Don is a retired California-credentialed English teacher and an experienced, caring tutor. He holds a BA in English and Comparative Literature from UC San Diego and an MA in Education from Chapman University, which includes a certificate in early reading. He is a lifelong student and loves to learn about many subjects. Most importantly, he strongly desires for every person he helps, whether child or adult, to succeed and enjoy the fruits of his or her efforts. He is patient and encouraging, and always tries to make learning fun. He taught ESL for three years in Asia. As a teacher in American public schools, he taught AP and honors English, ESL, and the English portion of the SAT. Other humanities subjects included public speaking and history (primarily U.S. and European). Since retiring, he has performed private tutoring. In addition to the SAT, he has taught the ACT, ISEE, CBEST, and the CSET, which is the test to become an English teacher. Ergo, his knowledge of formal grammar and the new SAT essay (rhetoric) is very strong. He is also the author of five novels and one stage play, and still enjoys playing competitive tennis.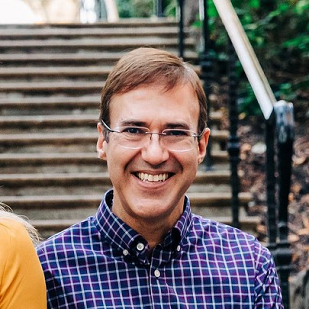 Michael Malione
Michael received his undergraduate degree in chemistry & physics at Harvard and a master's degree in electrical engineering at Stanford. His love for math and science dates back to his childhood in the Bay Area, and he thrives on sparking and developing that same enthusiasm and drive for problem-solving that inspired his own academic pursuits. He launched his professional career in computer graphics animation, working as a Technical Director, Engineer, and Technical Trainer. Michael has over 10 years of experience teaching in corporate, university, and K-12 schools settings, plus another decade of experience as a private tutor and academic coach. In his spare time, he enjoys family outings and coordinating the Math Kangaroo competition at his kids' elementary school.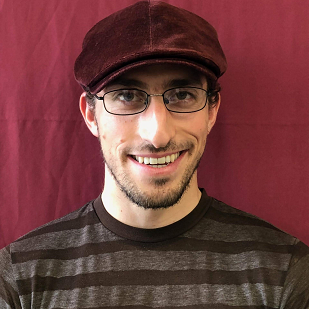 Thomas Mittiga
Due to his wide-ranging enthusiasm, Thomas has been mistaken for many things: artist, architect, athletic trainer, etc. In truth, the joys of scientific questioning spark wonder wherever he looks. Thomas' awe for the universe and search for meaning led him to BA and BS degrees in philosophy, physics, and mathematics at Stony Brook University. His desire to contribute to society and his childhood spent acting naturally led him to teaching. While pursuing his PhD in physics at UC Berkeley, Thomas devoted his spare time to teaching underrepresented and underprivileged youth through progressive student organizations. He seized opportunities to teach lessons on magnetism at elementary schools, to design introductory classes on quantum mechanics for middle and high school students, and to instruct college-level physics in special summer courses for students from underfunded schools. Outside of the lab and classroom, Thomas can be found almost anywhere, including but not limited to ballrooms, mountain peaks, art galleries, small concert venues, weight rooms, or nose-deep in a book.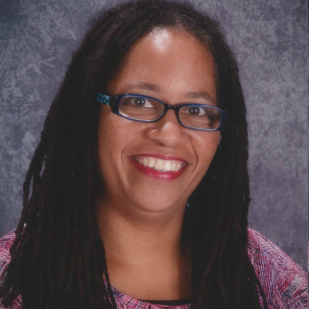 Dr. Debra Moore
From the time she was five years old, Debra knew she wanted to be a teacher. After graduating college with a major in humanities and a minor in English literature, Debra went on to earn both an Education Specialist and an English teaching credential. She went on to earn a master's degree in curriculum and instruction and conduct doctoral research on teaching that supports student's psychological needs. Debra has taught students from kindergarten through college level. Her students have spanned the spectrum from students with special needs to those who participate in gifted and talented education. Along with her passion for teaching academic subjects, such as language arts and history, Debra loves to teach drama. She currently teaches students circus skills at Prescott Circus Theatre in Oakland. Her favorite thing to do when she is not teaching is to go camping with her dog, Elliot, a Papillion and Chihuahua mix. Debra also enjoys reading and writing young adult fiction. She is delighted to have the opportunity to teach the students at AoPS.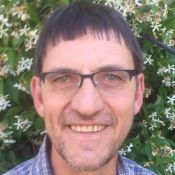 Andreas Mueller, PhD
Andreas has three decades of experience helping students sharpen their mathematical reasoning skills from middle school through college. He loves helping learners explore creative solutions to challenging problems is especially proud that several of his students have gone on to attend Ivy League schools and other top institutions. Andreas holds an MS in algebraic geometry from Germany's Karlsruhe Institute of Technology and an interdisciplinary PhD blending math, computer science, and physics from the University of Munich. He has taught and conducted research in Europe as well as in California. In his spare time, Andreas enjoys hiking in the beautiful outdoors.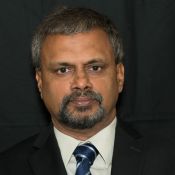 Umesh Nair
Umesh holds a master's degree in engineering and has been a software engineer for over 27 years, working in companies like Google, Workday and Mentor Graphics. He has extensive experience teaching computer science to adults. He has also taught middle school math, chess, and computer programming. He was the coach of the winning chess team in the scholastic division of the US West Amateur Team Chess Championship in 2014. Umesh loves to talk math with kids in a way that helps them understand the core concepts without memorizing too many things. He also likes to illustrate different ways to solve the same problem.Outside his work and teaching, Umesh writes essays and poetry in three languages, does research in ancient Indian mathematics, and maintains a blog and YouTube channel in his native language, Malayalam.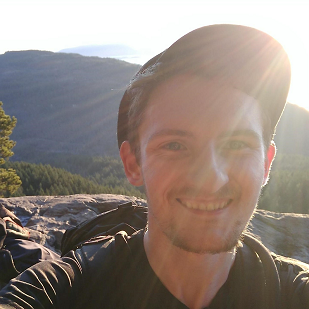 Chris Provencher
Chris believes that now more than ever we need to inspire a new generation of problem solvers to create progress. Chris is experienced as an instructor, laboratory teaching assistant, online problem solver, and private tutor. After working at several other prestigious programs such as CTY (Johns Hopkins Center For Talented Youth) and SIG (Summer Institute for the Gifted), he has finally found his way to our AoPS family. Chris received degrees in Applied Mathematics (BS), Physics (BS, MS), and Aeronautics/Astronautics (MS), which prepared him for innovative research at the interface of clean energy and national security. While at Western Washington University, he contributed to research in solar cells. While at the University of Washington, he contributed to research in plasma physics and controlled nuclear fusion. He recently relocated to the Bay Area to work as an Applied Physicist / Electrical Engineer at the national laboratories. While currently separated from the snow-capped Cascade Range of his Native Washington State, you can still find Chris out backpacking at every opportunity, accompanied by his trusty greek fisherman's cap.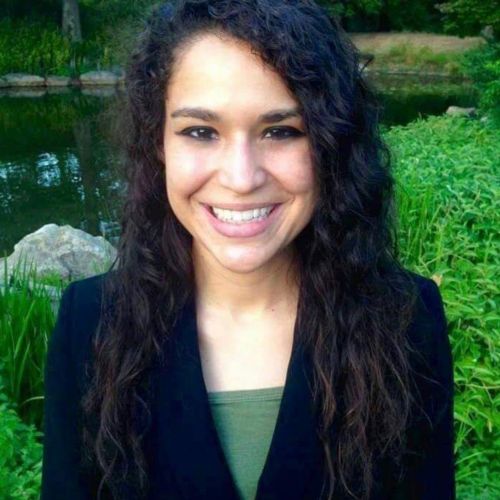 Michelle Sekuras
Language arts instructor Michelle loves seeing how creative younger learners play with words and build ideas. She holds degrees in history, religion, and law, and has taught students as young as five and as old as sixty. Michelle teaches writing and essay skills to elementary and high school students, which means she gets to use her background in communication, logic, and research and writing to help others learn. Outside the classroom, she loves cycling, hiking, kayaking, and listening to music.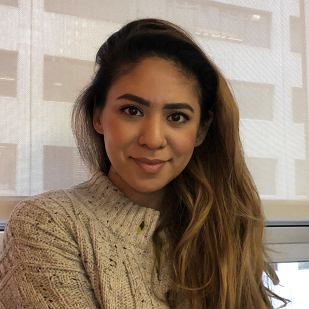 Linah Sofi
Linah loves the English language. It is the reason she studies English literature and linguistics in college. Her love for language prompted her to decide to teach it! She attended the University of San Francisco to obtain her master's degree in teaching English. Linah has been teaching since 2011. She taught elementary school students, college students, and older people who wish to speak English. Her favorite level to teach is elementary because the younger the students, the more eager to know about the world they are! She loves the enthusiasm young learners display in classrooms. When Linah isn't teaching English, she enjoys reading and painting. She is currently learning the art of illumination, a type of art that was used in the middle ages to decorate manuscripts and mosques' and churches' murals. It uses real gold to illuminate portions of the art!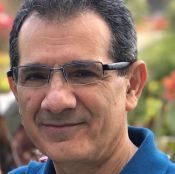 Saeed Sofla
Saeed earned his undergraduate degree in electrical engineering and master's degrees in electrical engineering and software engineering. He worked as a systems engineer for the US Army, BAE Systems and NASA Space Station projects. Since his graduation, he has been teaching mathematics in several colleges as part time instructor. In his free time, Saeed likes to work out and go camping and fishing.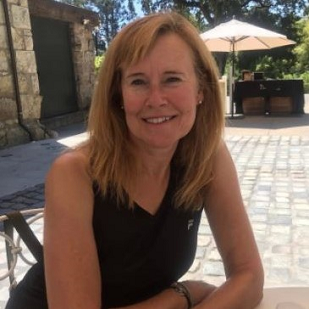 Tracey Steele
Tracey holds a journalism degree and previously worked as a newspaper reporter in the Bay Area. She's had articles on parenting issues published in local magazines. During her stint as an education reporter, Tracey was inspired by the innovative strategies for instruction and student engagement adopted by area schools. This experience prompted her to earn her teaching credential from CSUEB, then a master's degree in education from Chapman University. She spent over 20 years teaching students at the elementary, middle school and college level. While teaching 6th grade she was advisor to the student newspaper. Her passion is to guide students to communicate through the written word in such a way as to engage and enlighten the reader. When she isn't teaching or mentoring young writers, Tracey loves to hike throughout Northern California.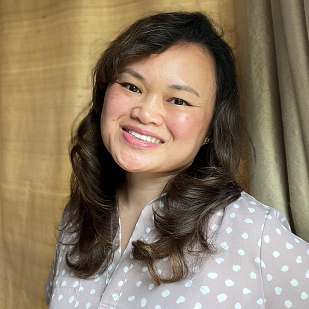 Joy Suh
Joy's fascination with patterns, puzzles, and logic inspired her to earn a BA in Mathematics from Wheaton College, and an MS in Applied Mathematics from the University of Illinois at Champaign-Urbana. In her career as an actuary, she became an ACAS (Associate of the Casualty Actuarial Society) through the rigorous actuarial examination process. The mother of three children, Joy has also volunteered extensively in her local schools. For the past dozen years, she taught music to elementary students, and directed choirs and musicals. She is thrilled to now join AoPS to share her lifelong passion for math. Joy is addicted to learning, and is an avid baker, photographer, performing arts lover, newbie ukulele player, and an ARMY fan of BTS.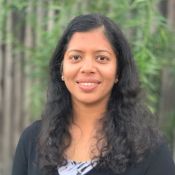 Jaya Swaminathan
Jaya loves problem solving. Whether it's puzzles, a tricky math problem or a strategy game, she is always up for the challenge! She holds a Bachelor's in engineering from BITS Pilani, India and worked as a software engineer. After moving to the Bay Area, Jaya has been helping her children prepare for math competitions. She believes in building strong foundations to equip her students to become creative problem solvers and lifelong learners. Outside of math, Jaya enjoys cooking, spending time with her daughters, and getting creative with DIY projects!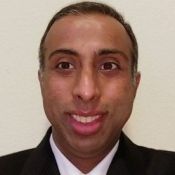 Ramaswamy Venkateshwaran
Ramaswamy (Rama) Venkateshwaran holds a master's degree in electrical engineering and worked as a software engineer at Qualcomm for almost 20 years. He then turned to entrepreneurship as a co-founder of Infinilytics, a startup in the machine learning and data analytics space. Rama really enjoys teaching and has had various stints teaching both kids and adults. He worked as a teaching assistant while earning his master's degree, teaching a C programming class and an electrical engineering lab. While at San Diego, he was a coach at Dharma Center teaching mindfulness and meditation practices to adults. He also volunteers at Shiva-Vishnu temple in Livermore, teaching Sanskrit and yoga to kids. Outside of work, Rama enjoys doing yoga and hiking out in the woods with his family whenever he finds time.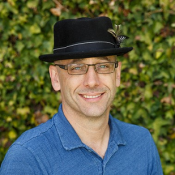 Kevin Weber
Kevin has had the pleasure of being a rocket scientist, a national laboratory research engineer, a touring musician, a teacher, and a tutor. Helping others with mathematics has been a constant through it all. This desire to help as many people as possible led him to collaborating with Google on the Socratic App which now serves over 10 million students.While on summer break from Head Royce, where he has taught calculus, physics and geometry, Kevin wishes to share his love for math through the AoPS program. Kevin has worked with students of all ages, but specifically, he enjoys working with middle to high school students as they are curious, motivated, and typically unafraid to ask questions. While not touring as much as he used to, Kevin still plays drums and enjoys jamming out with his 4-year-old daughter.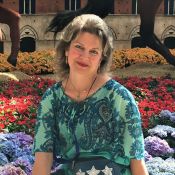 Ghada Zakariya
Ghada is very excited to join the wonderful team at AoPS Academy. She has 14 years of experience teaching different math levels up to undergraduate students in both the Middle East and at Las Positas College. Ghada teaches math at different learning centers: Mathnasium, MathSeed and RISU USA. Her main goal is to make kids enjoy learning math and ultimately help them excel in the material. Ghada is an enthusiastic, patient, and dedicated teacher who likes to convey her knowledge to all students and watch their improvements day after day. In her leisure time, Ghada enjoys cooking, traveling, and spending time with her husband and son.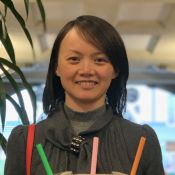 Chuanling Zhan
Chuanling has been working in mathematics and education since 2007. She holds a bachelor's degree in mathematics and applied mathematics and a M.Ed in Curriculum and Instruction. She used to be an editor with a special focus on math textbooks and has also played multiple roles as a STEM curriculum designer and robotics teacher. Her proudest achievement of being a teacher is that she has managed and coached multiple teams to the Wonder Workshop Robotics Competition since 2017. As a well-equipped teacher, Chuanling knows how to make math fun and always helps kids develop their problem-solving skills. Outside of work, she loves to read and cook.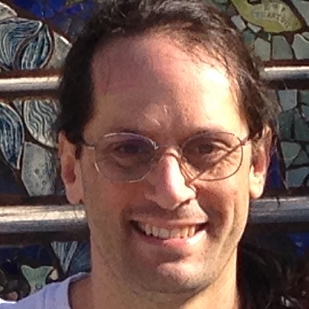 Joshua Zucker
Math instructor Joshua Zucker first joined Art of Problem Solving as an online instructor in 2007. He was a member of the first US Physics Olympiad team, a top-10 scorer on the Putnam Competition, and a member of Team USA at the World Sudoku Championships. Joshua holds a BS in physics and an MS in mathematics from Stanford, as well as an MS in astrophysics from UC Berkeley. He has taught math to gifted elementary students as well as remedial courses at community college. A former problem writer for MATHCOUNTS and director of the Bay Area Mathematical Olympiad, Joshua also was the founding director of the Julia Robinson Mathematics Festival.